"What happens to art in the Internet age? The philosophers, artists and exhibition makers in this documentary believe that endless reproduction liberates art from a turbid art market and an undemocratic exhibition circuit. A couple of pentitos wonder whether the urge for physical objects is really just a nostalgic
fetishism.
In 2015, making selfies is part of the experience of visiting a museum. Digital technology has completely transformed the experience of art forever; #artoffline lets viewers decide what they think is good. 
But aren't we losing something if the physical artwork disappears?"
2016 Rotterdam International Film Festival Catalogue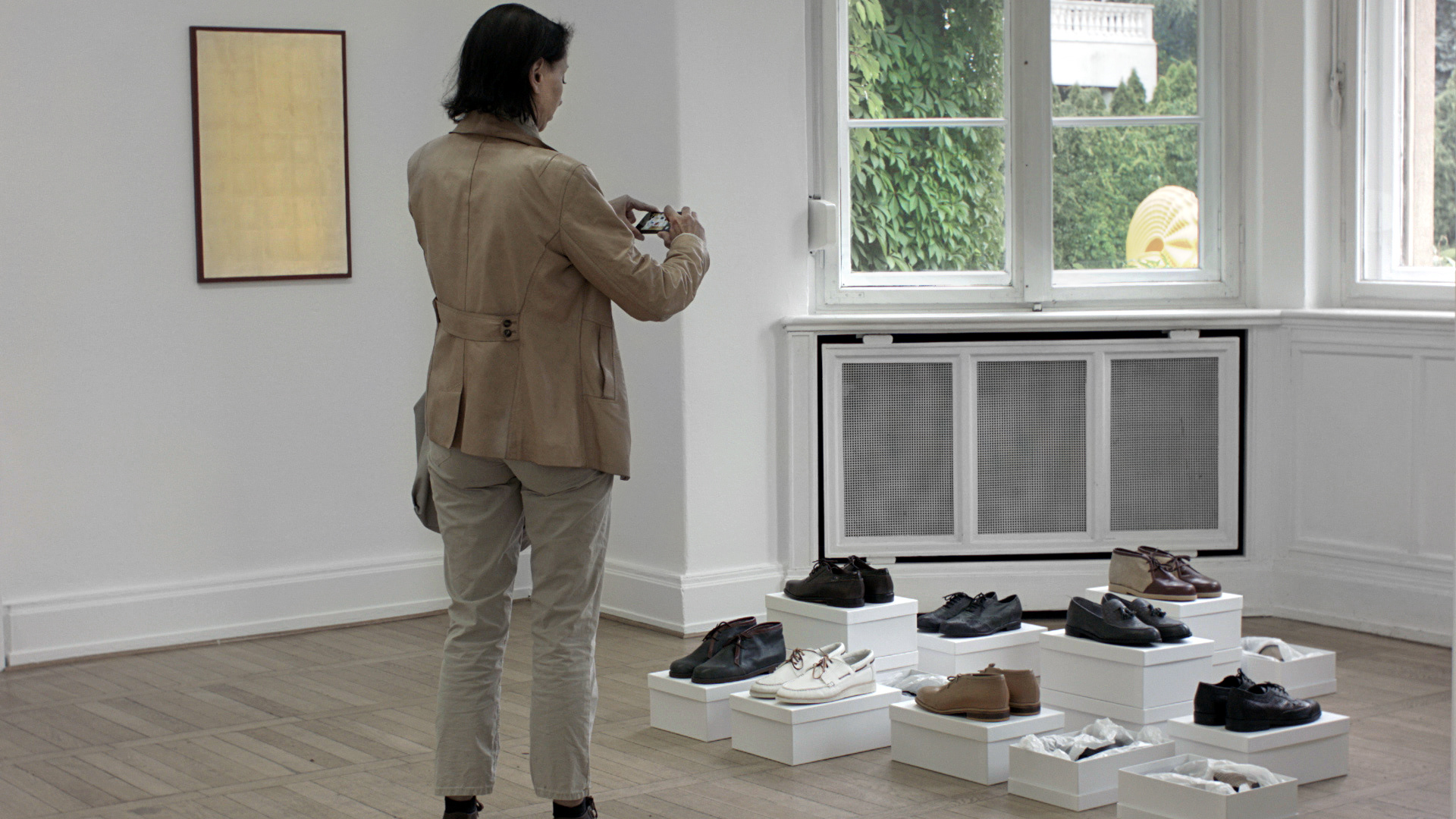 Screenings (selected)
 
2015. Bergen International Film Festival, Norway
2015. Kabuso Kunsthal. Norway
2016. Bomuldsfabrikken Kunsthal. Norway
2016. Museo Rufino Tamayo. Mexico
2016. Lo Schermo dell Arte Film Festival. Italy
2016. Palazzo Grassi. Venice. Italy
2016. il cinema del carbone. Mantova. Italy
2016. Museo de Arte Moderno de Medellín. Colombia
2016. A4 Centre for Contemporary Culture.  Slovakia
2016. TranzitDisplay Gallery. Czech Republic 
2016. Kunsternes Hus. Kunsthogskole i Oslo, Norway
2016. International Film Festival Rotterdam, Netherlands
2016. Presentation House Gallery, Vancouver. Canada. 
2016. Museum Boijmans van Beunigen, Rotterdam. Netherlands
Exhibitions

2015-16. 8th Norwegian Sculpture Biennial. Vigeland Museet, Oslo, Norway
2018. Fake Art. Fake Museum. Fake You. Norsk Nasjonal Museet. Oslo, Norway